Happy Tuesday! Today, I decided to do something that I've never done before - I wore a pair of my Flip-Furs to work. I probably should have tried out my own product before I started selling them. Silly me. Oh well. I can already forsee some changes that will be coming, but all in all, they are comfortable. I took a picture with my phone. You get to see a picture of my ugly toes. At least they are polished.
I decided that I was going to put making new colors on hold for a little while. I am currently making myself a Christmas stocking. Cross-Stitching it, actually. I made one for my son years ago and I would like one to match. My childhood stocking will go in my memory box. I'll post pictures of the 2 stockings when I'm done. I've already had a gal at work ask if I would make her one. Sure!!!! I'll cross-stitch a stocking for you. I have no problems as long as you are willing to pay. I just have to time how long this one takes so I can put up an Etsy listing. :) Always thinking.
So, today is Treasury Tuesday, and I thought I would make a treasury of items from my friends at the Handmade Circle team on Etsy. I have chosen items that were listed in August. Enjoy!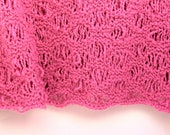 Now, I have no idea if my promoting helps anyone. So, if you are a fan and you have bought something I have featured, please leave a note. If you have been featured, and your views are up because of my little blog, let me know! I'd like to know if I am helping.
Tonight is Dance Moms - I can't wait! Nothing is better than crafting and watching a guilty pleasure. Unless it is watching football and crafting. Football starts on Thursday with preseason games. I can't wait to watch my boys in Green and Gold!
Let's break out the jerseys and war paint.
Time to go. Things to do, people to see.