Happy Thursday, folks. It's almost the weekend. Do you have anything fun planned? Before you know it, summer will be over, and school will be back in session, along with all the activities, fundraising, and homework kids seem to attract. I, for one, will be glad when summer is over. My son will be home, dance starts again, and I will get to juggle my weight loss plan into my normal schedule. Right now it isn't so bad because I don't have a child to feed or bring to activities. Except for this morning. I forgot last night when I set my alarm that I had to get up earlier than usual to get to work early so I could leave early. So I woke up at the normal time, then remembered. No time for my walk. Oh well. Just means I'll have to walk longer tonight.
Thrifty Thursday is the day I like to promote Etsy having sales. We just finished the month of July, where a lot of sellers were having a Christmas in July (CIJ) sale. These might be the sales you've been waiting for. Or maybe the seller is trying to move product so they can make room for holiday items.
The first shop I'd like to showcase is SouthernHandsLLC. They are having a sale on their personalized beach bags. Stock up for next year.
http://www.etsy.com/listing/100719086/sale-large-beach-bag-green-pink-or-black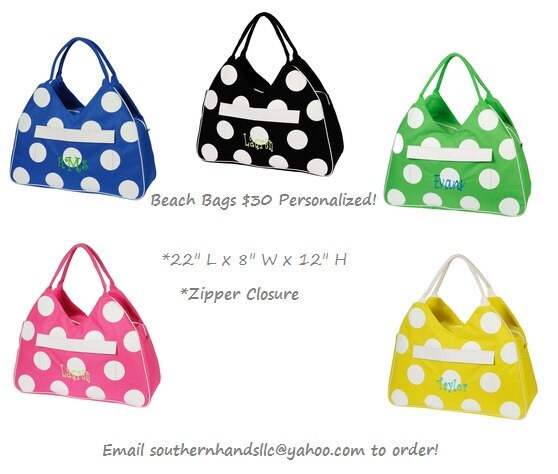 Are you discouraged by your lack of sales on Etsy? Want to know how to sell more. The Buzz is offering a limited time only sale on his "The Etsy Complete Kit".
http://www.etsy.com/listing/87662924/selling-on-etsy-the-etsy-complete-kit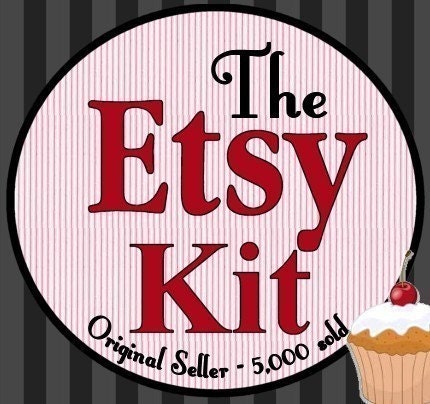 In fact - I just bought a kit. I'll review it at a later date. :)
I found these to be interesting. These are wine tags and coasters in one design. http://www.etsy.com/listing/105490058/on-sale-fest-stay-on-coasters-in-purple Keep track of your own wine glass, and protect the host's furniture.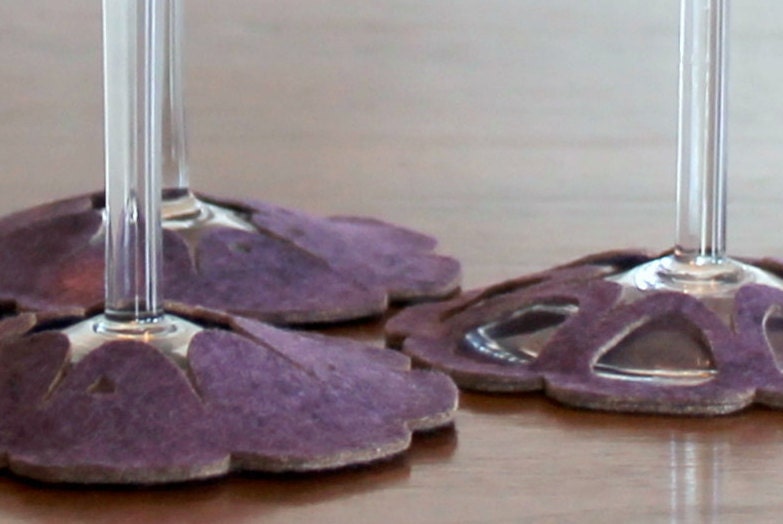 Everyday, someone is having a sale on Etsy. Type in Sale in the search engine and go! That's how I found these.
Tomorrow we will have a new Featured Seller.
Always,
Hoping for Sales