Happy Monday, friends! Hope everyone had a great weekend. Weather was nice, not too hot. Had the windows open to blow out the stink!
Last night's Army Wives was very touching. If you haven't watched it, I apologize for the spoilers. So, Roxy is having twins. Everyone knows this. Well, 2 weeks ago, she had gone into labor. We see her again in the hospital walking around with Roland and Jackie to help the labor along. Been there, done that. Stopping in the middle of the hall for a contraction. So, the doc decides Roxy can push. The first baby is born feet first and is a healthy baby boy. They name him Wyatt. The 2nd baby isn't descending into the birth canal and is in distress, so they do an emergency c-section. The baby is born and is blue - the cord was wrapped around his neck. He is immediately wheeled into the NICU.
I know what this feels like, because I had a very tough labor with my son and he was immediately wheeled away. Well, he was just too big to fit into the birth canal. So, through the rest of the show, we see Roxie and Trevor both celebrating the birth of Wyatt, but also worried and concerned over Drew, the other baby. The hardest part to watch was when Roxie and Trevor left the NICU to go home and bring Wyatt and had to leave Drew to get stronger. The baby's cry was heart wrenching and I immediately started crying. I'm tearing up right now, thinking about it. My baby boy was taken to another hospital to be cared for because the Army hospital didn't have the staff or the equipment. So, I was in the recovery "bay" for a few days, watching other mothers who had C-sections get to hold and love their babies, and mine was gone. Then, when I got to go home, he still wasn't there. I had to go to the civilian hospital a few minutes away from my house to visit my boy. So yes, last night's episode hit home. And of course, seeing Trevor crying as he watched the nurses work on his son - yeah, I can't watch guys crying. Even if he is as yummy as the young Mr. Fuller.
So, back to reality. I have picked a few "baby" listings to promote on my blog today. These are listings that were recently listed (not renewed), with very few views and admirers.
The first is this lovely rag quilt from Sarah's Rag Quilts (
http://www.etsy.com/shop/SarahsRagQuilts
). Pretty and pink with different textures.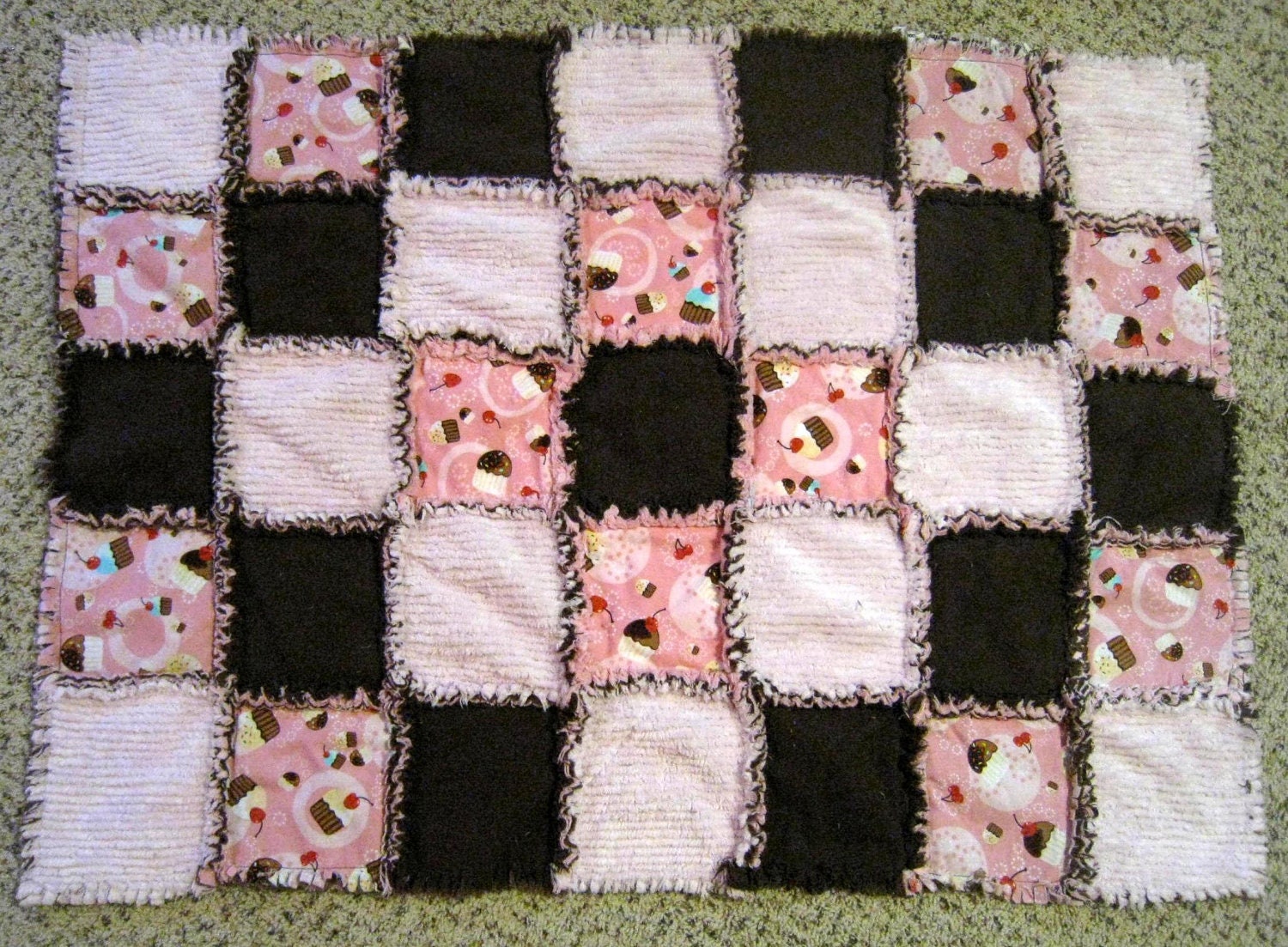 The next is this adorable vintage inspired knitted vest from Goldfinch Nest (
http://www.etsy.com/shop/GoldfinchNest
)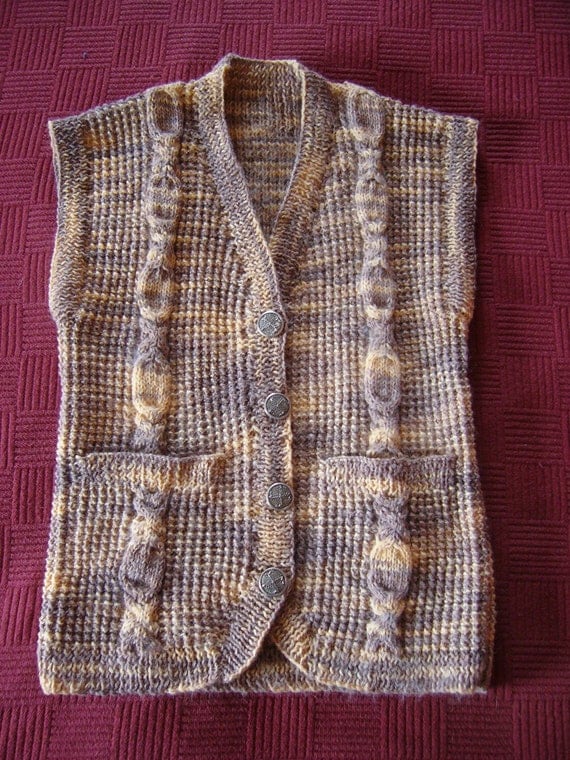 Lastly, we have this bright and cute diaper bag from Dustin' Shelves (
http://www.etsy.com/shop/dustinshelves
).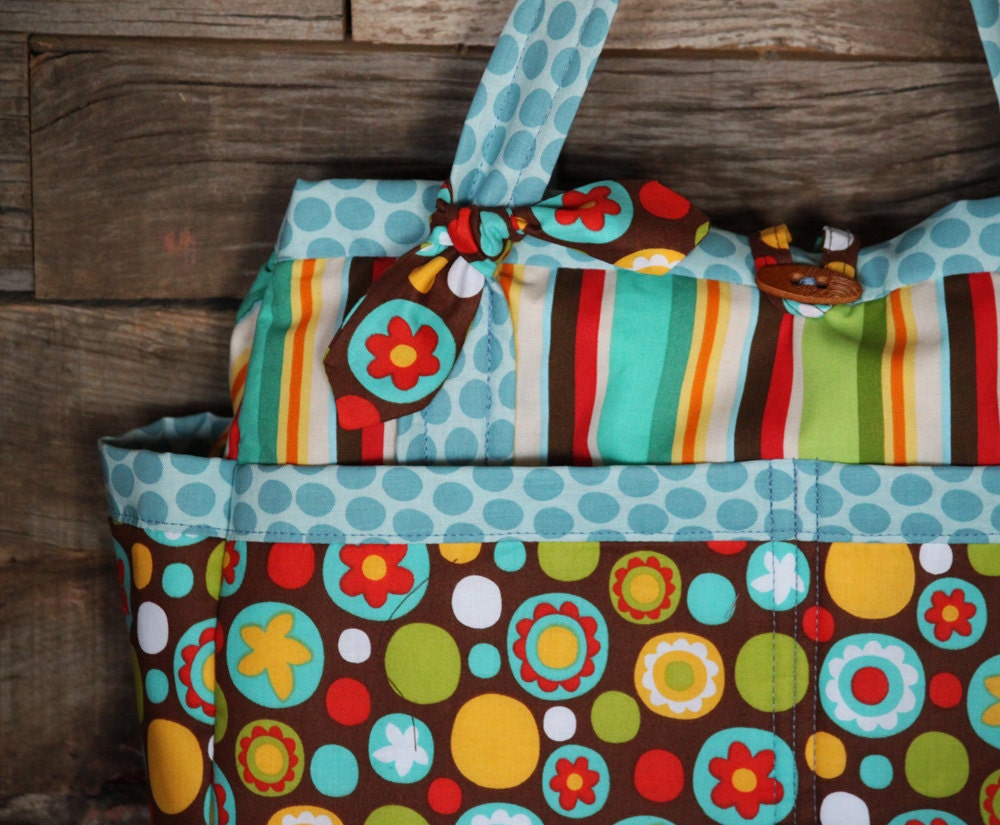 Like I said, these are brand new listings. Show them some love.
Here's hoping for a good week. The giveaway on Carson's blog is finished, and I should be receiving the winner's information soon. For those who did not win the giveaway, here's a gift for being a loyal (or new) fan. Use coupon code JTTFAN to receive 10% off your order. Please note that I no longer offer free shipping. Happy shopping!
Always,
Hoping for Sales